If you're not sure what to do with that jar of Amla powder sitting on your kitchen countertop – don't worry! We've got the perfect solution! In this blog post, we'll be exploring all of the benefits of using Amla.
Look no further than Amla Powder if you are looking for an age-old remedy to revitalize your hair. Amla is a natural fruit that has been used in India as folk medicine and hair tonic for centuries. It's rich in essential vitamins, minerals, amino acids, fatty acids and antioxidants, promoting healthy hair growth. In this blog post, we'll take a closer look at how Amla powder can help your scalp and hair grow stronger!
Amla is available in the form of powder, and many people wonder how to use this powder to derive the nutritional benefits of Amla. This blog post refers you to some unique recipes of Amla hair masks to promote your hair health.
4 reasons why Amla is an incredible hair growth recipe?
Here is why Amla is incredible hair growth:
1. Treatment for Hair Fall
Amla is considered the Superfood for hair as it is rich in vitamins, minerals, and amino acids. It provides good oxygen and nourishment to the hair follicles and increases blood circulation throughout the scalp.
2. Treats Dandruff
It is a rich source of vitamin C which cures dryness and prevents dandruff in the scalp. It cleans the impurities from the scalp and blocks the pores for dandruff.
3. Treats Premature Hair Greying
It provides essential nutrients to the hair to prevent pre-maturation of hair greying. It helps in maintaining natural hair color and keeps hair shiny.
4. Promotes Hair Growth
It provides essential fatty acid to hair follicles and makes them look soft, shiny and voluminous. It stimulates hair growth as it is a rich source of iron.
5 incredible Amla hair masks to promote your hair growth and treat various hair problems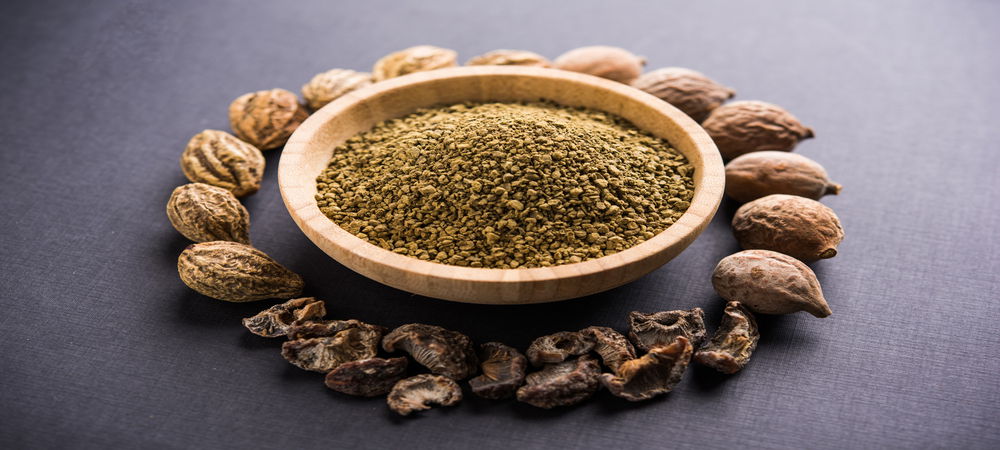 1. Use Henna and Amla for Hair Growth
Add one tablespoon of Amla powder, add three tablespoons of henna powder
Add four tablespoons of warm water or as per requirement.
Apply the paste for at least one- 2hour
2. Use Amla and Lemon Juice for improving hair texture
Take one tablespoon of Amla juice and add one tablespoon of lemon juice.
Keep the mixture for at least 15 minutes and rinse it off with normal water.
3. Amla And Fenugreek Seeds for hair growth and treats split ends
Take-Two tablespoons of Amla powder
Add two tablespoons of fenugreek powder and add one water as per requirement.
Keep the mixture for 20- 25 minutes.
4. Eggs In Amla Powder to treat dryness in the scalp and to make hair shiny
Use two whole eggs and take half a cup of Amla powder and mix them well.
Apply this mixture as a hair mask and leave it for one hour. Wash it off with cold water.
5. Add Curry Leaves in Amla Powder for hair growth
Take four- 5 curly leaves and chop them into Amla powder.
Add 1 cup of coconut oil and apply this mixture for at least 45 minutes.
Coldwater for washing.
6. Add Your Favorite Oil with Amla Powder to feel calm in migraines, headaches
Take your regular hair oil and add two tablespoons of Amla powder to it.
Gently massage it in a circular motion and leave it for half an hour.
Hair and scalp will absorb the nutrients, and circular motion also helps in boosting the blood flow throughout the scalp.
This remedy will help you treat your hair problems like- hair fall, rough hair, weak roots.
Can We Mix Amla Powder with Coconut Oil?
Yes! You can mix coconut oil in Amla powder. Here is how:
You can also heat coconut oil before adding it to the Amla powder.
It will help you in improving your hair growth and enhance your hair texture.
Apply this remedy for at least half an hour so that your scalp and hair will absorb all the essential nutrients.
How Can I Use Amla Shikakai Powder for My Hair?
You can use Amla Shikakai powder for hair growth as follows:
Take two tablespoons of Amla powder.
Take 2 tablespoons of Shikakai powder.
Add water as per your requirement and mix them well with two forms of a smooth paste.
Now apply this paste to your hair and leave it for 40 minutes.
Wash your hair with cool water.
It will promote your hair growth and also reduce dandruff and itching from the scalp. It will nourish the new hair follicles and make them strong.
Can I Leave Amla Powder in My Hair Overnight?
Leaving Amla powder in your hair overnight can make them look bloated and even may damage your hair.
To maximize the effect of Amla powder, follow the steps below:
Soak them in an iron vessel leather them overnight. Then apply it to your scalp.
Always choose fresh Amla and crush them well.
It is advisable not to keep it for over three hours after use.
Can Amla Reverse Gray Hair?
Amla works best when it's come to treating your hair problems. It is a rich source of vitamin C and has antioxidant properties that prevent premature hair from greying and make it look shiny and healthy.
However, it will only help you prevent your premature hair from greying and lighten the grey hair color. You can apply Amla powder mixed with henna. Amla is a natural remedy enriched in vitamin C, antioxidants, and other essential nutrients required for healthy hair.
Therefore, you can apply Amla to solve your hair problems and get rid of premature hair grey issues. It is safe and effective. Remember not to keep it over 3 hours.
Conclusion
Amla is an Ayurvedic herb that has been used for centuries to promote hair health. Amla powder can be applied topically as a hair mask or mixed with other ingredients to create a homemade hair conditioner. Proper usage of Amla powder promotes a healthy scalp, shiny and robust strands, and reduced damage caused by heat styling tools like blow drying and flat irons.