Vitamin E is a topical treatment that can be used to treat hair loss. It works by increasing the blood flow in the scalp and relieving inflammation. Vitamin E for hair growth helps promote longer and fuller hair, especially when combined with other treatments such as Minoxidil and Finasteride.
But it's not just about applying vitamin E to your hair; it's also about knowing how to apply vitamin E oil on the scalp. And if you are wondering, "how often should I apply Vitamin E on my hair?" or "Can I use too much vitamin e on my hair?", then read this article till the end to find out.
HOW TO APPLY VITAMIN E OIL?
Step 1: Get Vitamin E Capsules, not the liquid form. The oil in vitamin e capsules is stronger than the liquid form, and it's way more effective on hair loss. You can buy them online or from any pharmacy.
Step 2: Get an empty dropper bottle like the one in the image below (you can get it for free if you order Vitamin E Oil capsules with us).
Step 3: Fill the empty dropper bottle with vitamin e oil.
Step 4: Apply vitamin e oil on your scalp by gently massaging it.
Some Important Things To Know When Using Vitamin E Oil For Hair Growth
1. Don't apply the oil if you have a cut or wound on your scalp, as it can irritate the skin further and worsen the condition.
2. Don't apply vitamin e oil if you are pregnant or breastfeeding.
3. Don't apply vitamin e oil on your hair if it makes your scalp oily; this means that you are applying too much of it. If this is the case with you, decrease the number of drops until you get to a level where your scalp doesn't produce so many natural oils anymore.
4. Don't apply vitamin e oil if your scalp is already dry and flaky, as it will further irritate the skin and worsen the condition.
If you do what we just mentioned above, then you can expect to see great results in no time! However, you must maintain healthy diet habits at all times. This way, you will get all the nutrients your body needs to make new hair grow.
Can we apply vitamin E capsules directly to the scalp?
NO, IT CANNOT BE APPLIED DIRECTLY TO THE SCALP. It needs to be dissolved in some form of oil before it can be applied to the scalp. Otherwise, you run the risk of irritating your scalp further with sharp pieces of vitamin E capsules that may cause cuts and wounds on your already fragile hair follicles.
Can we apply vitamin E capsules to hair overnight?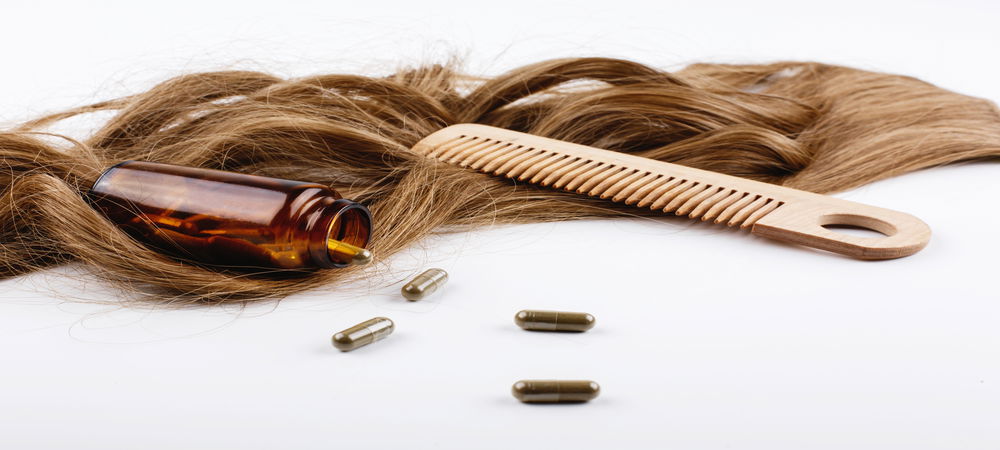 NO, YOU CANNOT. Vitamin E capsules are not designed for overnight use. It needs to be applied on the scalp every time before washing your hair, just like shampooing and conditioner.
How often should I apply vitamin E oil?
YOU NEED TO APPLY VITAMIN E OIL TO YOUR SCALP EVERY SINGLE DAY. There is no way you can skip a day or go two days without applying it if you want to see results. If you miss even one day, your hair follicles will not absorb all the nutrients and will not receive the vitamins they need to grow back.
How much vitamin E oil should I use?
YOU NEED TO USE ENOUGH OIL SO THAT YOUR SCALP IS ALLOWED TO ABSORB ALL THE NUTRIENTS. Depending on the length of your hair, you may need to use between 1 – 5 capsules for short hair and up to 10 capsules for long hair.
Can I apply vitamin E oil directly to the scalp?
NO. YOU CANNOT APPLY VITAMIN E OIL DIRECTLY ON THE SCALP; YOU NEED TO ADD IT TO SOME OTHER FORM OF OIL BEFORE YOU APPLY IT TO YOUR HAIR, SUCH AS COCONUT/OLIVE/JOJOBA/CAMELLIA OILS.
Is there any side effect of applying Vitamin E on hair?
NO. THERE ARE NO SIDE EFFECTS OF USING VITAMIN E OIL ON THE SCALP EXCEPT FOR SOME RARE CASES WHERE ITS APPLICATION MADE THE SCALP RED AND ITCHY. However, this happens when you use too much of it and if your scalp is already irritated.
Is vitamin E oil good for hair growth?
YES. VITAMIN E OIL IS ONE OF THE BEST THINGS YOU CAN APPLY ON YOUR SCALP FOR HAIR GROWTH BECAUSE ITS A POWERHOUSE IN NUTRIENTS THAT ARE GREAT FOR HEALTHY MANE GROWTH.
How does vitamin E oil work for hair growth?
VITAMIN E OIL WORKS BY NOURISHING THE SCALP AND PROVIDING IT WITH ALL THE VITAMINS NEEDED FOR HEALTHY HAIR. It also contains antioxidants that protect the skin and the scalp from damage caused by free radicals in the environment and the sun.
Conclusion
VITAMIN E OIL IS ONE OF THE BEST THINGS YOU CAN USE ON YOUR SCALP TO ENHANCE HEALTHY HAIR GROWTH. It contains a high amount of antioxidants and nutrients that are great for healthy hair growth. Just make sure to follow the tips we mentioned above, and you will be on your way to a healthy head of hair in no time!