Have you ever experienced undesirable brassiness in your hair?
It could be from a dye job or just that time of the month. If so, there is an easy way to get rid of it with vinegar! The key is using white distilled vinegar instead of apple cider vinegar because it's much more potent. It will work on any hair color as well.
Here are the steps:
Take a cup of water and add ½ cup distilled white vinegar; mix
Shampoo hair first, then rinse out with mixture three times (this should take 3-5 minutes total).
After that, follow up by conditioner and style as usual! You might need to repeat this process every few weeks.
How do you end up with brassy hair anyway?
Your blonde hair is a beacon for all the dirt and grime in your environment, so it needs extra special care to keep looking as good as possible.
The blondes are more susceptible than others due to their porous nature that attracts pollutants from water and bacteria floating around them – but luckily, there's an easy fix! Use products with sulfates which will give you long-lasting luster while keeping natural oils intact.
Why is vinegar a great choice to treat hair brassiness?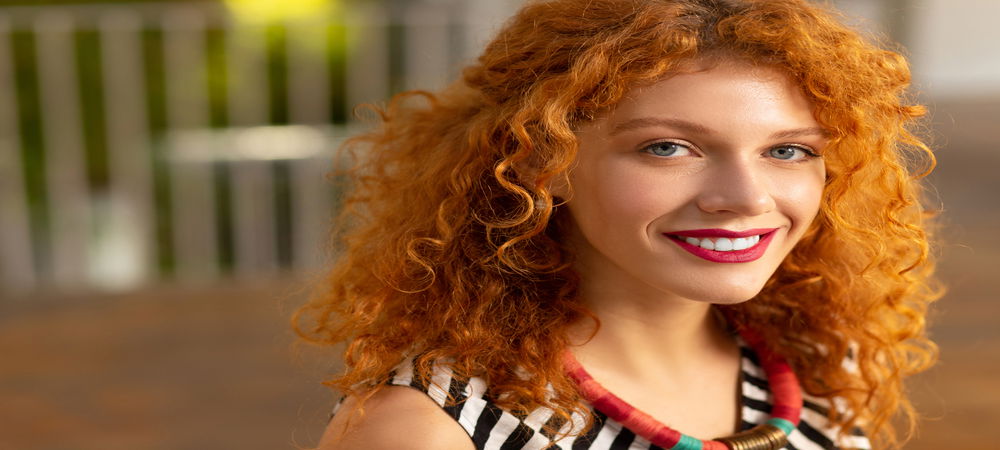 Brassy hair is caused by the lack of acid in your hair. Vinegar has acetic acid, a natural conditioner that can remove the yellow/orange color from your hair. Here are some valid reasons why vinegar is a great choice to treat hair brassiness:
It helps in restoring the pH balance in your hair because it's acidic. It's inexpensive and easy to use!
There are many different ways to use vinegar for treating brassy hair, including mixing it with water or lemon juice, adding it to shampoo or conditioner, or using it as a rinse after shampooing- all of these will help to reduce brassiness!
Does vinegar get rid of orange hair?
Orange hair can be challenging to deal with, and it is often not something we have much control over. Luckily, there are plenty of ways to keep the color looking vibrant and fresh. One option you may want to try is vinegar!
Vinegar might sound like a strange way to get rid of orange hair, but it has been proven time after time that this natural ingredient does work wonders on lightening up your locks. Not only will vinegar make your hair look brighter, but it also helps balance out pH levels in the scalp so that you won't have any more dryness or breakage than necessary!
You'll never need another harsh chemical again when all you need is some apple cider vinegar!
How to make a hair toner using vinegar?
Create a natural hair toner that can be used in place of chemical-filled store-bought products using vinegar.
In a jar, add two tablespoons of apple cider vinegar and fill the rest with water.
Add one tablespoon of honey for extra shine or if your scalp is oily.
Put on a shower cap and let it sit for 30 minutes before shampooing it out.
Rinse out with warm water to seal cuticle follicles down.
If not using honey, use an oil serum instead (Jojoba or coconut).
You can also rinse this mixture by applying it directly onto wet hair from the roots up.
Does apple cider vinegar get rid of brassy hair?
Apple cider vinegar is a natural way to get the brassy color out of your hair. Not only does it have other added benefits for your hair, but it will also bring back that blonde shine you love! Leave it in for 10 minutes and rinse without using shampoo.
Conclusion
As you can see, vinegar is one of the most powerful and inexpensive hair care solutions! You need to mix it with water and rinse your hair at the end of washing. But if you want even better results or would like to get rid of brassiness as fast as possible, try out our suggested tricks to make the difference. Your friends will be so jealous when they see how shiny each strand looks now – no matter what shade was before!