Hair weaving is a way of attaching human hair to your natural hair. There are different methods of doing this, like sewing or looping. With looping, the weft (the weave) locks in with the keratin of the real hair by pegging in with a needle and thread. You can make it look more natural by using small sections of hair.
The downside to using this method is that it can be painful, especially when the lockets are closed up with the thread. Professional stylists usually do it. Hair weaving repairs damaged hair, adds volume, covers balding areas, and creates natural-looking highlights for darker hair colors.
Hair weaving comes in two forms:
The pre-bonded hair extensions
Clip-in hair extensions.
The first is a weave that's already been made for you with either sewing or looping. This type of weaving is usually reserved for professional stylists. Pre-bonded weaves can last up to 3 months, depending on how fast your real hair grows. The clip-in extensions are for those who want the look but don't feel like making a long-term commitment. Clip-ins can last up to 3 to 4 months if it's taken care of properly and brushed at least three times a day.
How is hair weaving better than braiding?
Hair weaving is not tight braiding. Tight braids may cause bald spots and thinness at the edges, but weaving is a way of adding hair to your hair. It's common for people transitioning from relaxed hair to natural hair to get weaves while they're growing they're new "do out."
Hair weaving can be applied by stylists or self-applied with clip-in extensions. Hair weaving is usually done on wavy and medium-textured hair. The weaving process might also be quite costly and time-consuming, depending on the method used. If you're looking to add volume, thickness, or length to your hair without damaging it, hair weaving may be your best bet.
How long does it take to grow your hair weave?
The growth period for weaving is similar to that of dreadlocks. Since hair weaving is attached to natural hair, you can expect full hair after two months. It takes about six weeks before you can see any results, but remember that re-weaving will be needed every three months to maintain the look.
What's the difference between hair weaving and hair extensions?
Hair weaved differs from clip-in and taped-in hair extensions because they aren't attached to your natural hair by gluing or clamping but rather by sewing it with a needle and thread. They also tend to be thicker than regular extensions – even more so if you go to a stylist rather than doing it yourself.
Hair weaves come in two forms:
the pre-bonded
looped weaves.
The pre-bonded weave is already made and sold in a shop or salon, while the looped options can be created by either a cosmetologist or you at home. They're usually a bit thicker and longer than hair extensions, but not by much.
The price range can also vary from one form to another – while pre-bonds are often more expensive, you'll spend less upfront with looped weaves because you can make them yourself or have a stylist do it for you.
What is the difference between clip-in hair extensions, partial weave, and full lace wig?
Clip-in hair extensions are exactly what they sound like – you can wear them on your head like a stylish new accessory without the commitment of permanent installation. They're great if you want to add volume, length, or color to your natural hair, don't have time for extensive daily maintenance, or can't sit through an hour-long appointment with your stylist.
A partial weave is the much more time-consuming alteration that involves installing an artificial hairpiece on top of your locks. It is much trickier to do right – you'll need to go to a professional who's experienced in the more intricate weaving methods and will likely need to head back for touch-ups every few weeks. The price range is the same as a full weave – around $100-$200 -but you'll spend at least double that amount once you factor in how often you'll need upkeep.
A lace wig is a more permanent alteration that involves cutting and gluing an artificial wig to your scalp. It is slightly more damaging than other options, so it's recommended that you get it touched up every three weeks. The price range varies depending on the quality of the hair used, but expect to pay at least $500 in a salon – and that's for a basic "ready-to-wear" type.
How long does the weave last before it needs to be replaced?
The lifespan of a weave is about three months. During this time, you can have your stylist shape and trim the front part of your head for a less blunt look, or go ahead and get a full cut or style of any kind. However, the hair in the back of your head may begin to look a bit fuzzy after about two months.
What kind of hair is used for weaving?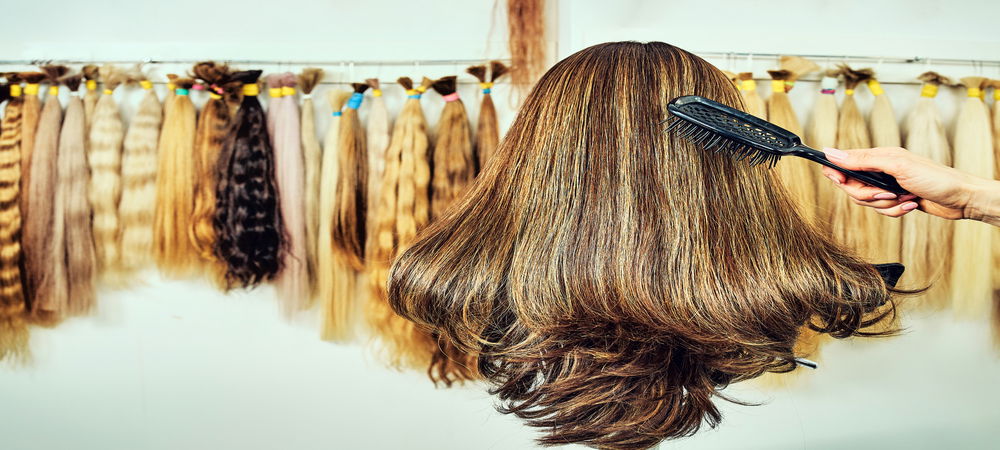 The most popular types of hair used for weaves are Indian and Asian, with Indian being less expensive. The top pieces cost between $150-$200, while closures are about $100.
If you can't afford Remy hair, several fakes on the market use artificial fibers instead of actual human strands. While these are much less expensive – around $10-$50 – they aren't as high quality, so it's recommended to go with Remy or virgin human hair if you want your weave looking soft and natural.
What about weaves made from synthetic hair?
Synthetic weaves are the cheapest option around – ranging in price from $10-$50, compared to Remy or virgin human hair, which can cost anywhere between $150-$500. However, they aren't recommended for daily wear because they tend to tangle easily and look shiny and unrealistic.
What is the best tool to use for weaving?
The most popular tools used for weaves are crochet needles, needle-tipped threading combs, sewing needles, and dental floss (or silk thread).
How long does weaving typically take?
The whole process of installing a weave can take anywhere between one to three hours.
What should you do before the process starts?
Before your stylist gets to work, it's recommended to wash your natural hair and dry it completely, so there are no oil or product buildups. It would help if you also had any chemical treatments you usually get done for your hair – such as color, perms, or relaxers – done before your stylist gets started so they can use those for the custom blend.
What should you expect during the process?
In general, a weave requires three to six bundles of hair – with one bundle being equal to about 100 grams. The easiest method is to divide the bundles into smaller sections and make them as thin as possible by overlapping them and tying them together with thread, dental floss, or crochet needles.
How long does the process take?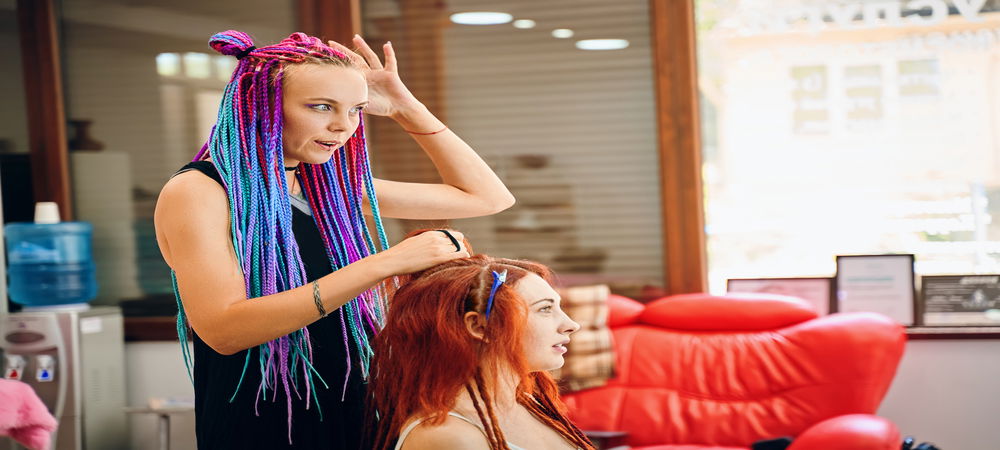 The whole installation process should take about three to six hours for a stylist who's never done it before – and up to eight hours for someone who's an experienced weaver. If you want extra hair, such as bangs or a side-swept sweep, just let your technician know, and additional bundles of hair can be used.
Are there any precautions?
To protect the new weave from damage, you should avoid using tight-fitting hats or scarves – and make sure to brush it gently once or twice a day with an anti-static brush. It would help if you also remembered not to get it wet for at least three days – and never use hot water or shampoo on it.
What can you do if your weave gets ripped out?
It's recommended that you go back to the salon where you got your weave installed so they can repair any damages. If there are loose, broken hairs, it should be fairly simple to fix any problems.
Is Hair Weaving permanent?
Hair weaving is semi-permanent. The hair will last for about three to six months, depending on how well you take care of it. However, there are sometimes problems with the coils loosening or unraveling during this time, so you may need to get it re-woven.
Is Hair Weaving painful?
While it may be a little uncomfortable, the process is generally painless.
Can you dye or style the weave?
Yes! Once your new weave has been installed, it can be dyed or styled just like your natural hair. However, until the stylist completely removes the knots, plaits, and braids – they should never be washed with hot water or shampoo.
What are the side effects of hair weaving?
There are no reported side effects if the braids, plaits, and knots are done correctly. However, there have been some cases where they were too tightly woven or fastened in place with rubber bands – which can cause damage to your hair when they're removed.
Is it possible to wear a weave indefinitely?
Yes! You can wear a weave indefinitely if you buy and maintain the hair properly. Remember to have it removed when it starts to damage your natural hair or when you feel it's time for a change.
Which is better, hair weaving or hair transplant?
As far as the efficacy of both is concerned, there's no difference because both are mostly aimed at changing or enhancing your natural hair. However, it would help to consider how each method would affect your hair in the long term before deciding which is right for you.
Which type of weave lasts longer?
In general, a braided weave will last longer than a weave that's sewn into your hair.
How do you prevent hair damage due to weaving?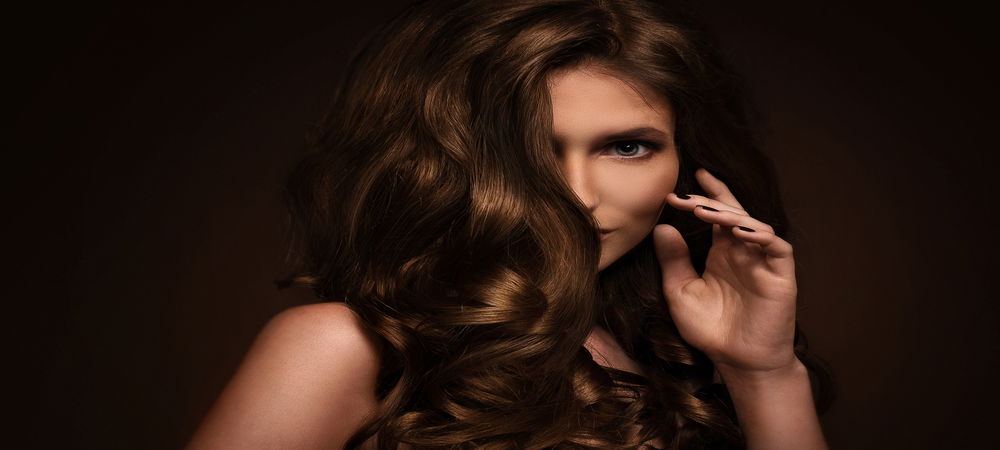 To prevent hair damage, you should use an anti-static brush once or twice a day – and never wash the weave with hot water or shampoo. Remember to avoid wearing tight hats or scarves while brushing them gently.
Conclusion
Many women have found the weave to be a versatile beauty tool that can help them switch up their look easily, but not many are willing to go all the way with it. While some choose to wear wigs or hairpieces, others prefer getting sew-ins