Shikakai or Acacia concinna is a plant native to the Indian subcontinent. It has many medicinal and cosmetic uses, especially in indigenous medicine such as Unani and Ayurvedic medicine systems.
The plant's fruits are used for hair care due to their ability to prevent dandruff, combat premature graying, hair loss, and hair breakage.
Shikakai Powder for Hair Growth
The hair care benefits of Shikakai powder are attributed to high amounts of Vitamin A in it. On topical application, shikakai powder enhances blood circulation in the scalp, which improves hair health. Some studies have demonstrated shikakai powder to have anti-inflammatory properties.
Shikakai powder, when mixed with henna, is also used in the Ayurvedic treatment of alopecia areata or patchy hair loss. The paste of these two is applied topically for relief from this condition.
Shikakai powder also contains catechins which are antioxidants that have been shown showing to have anti-aging properties.
Shikakai powder is, therefore, an ingredient in many Ayurvedic treatments for hair loss, premature graying, and dandruff.
How to Use Shikakai Powder for Hair Growth?
There are two ways of using shikakai powder for hair growth:
As a shampoo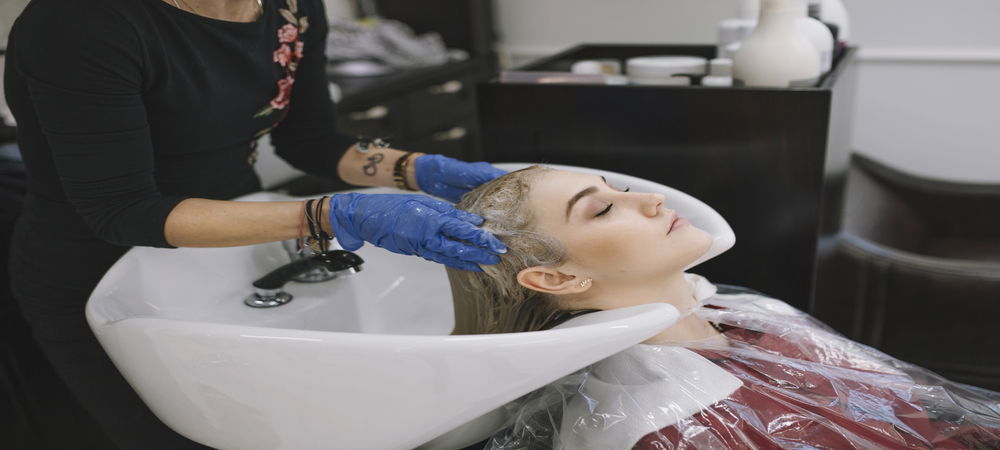 A simple way would be to mix water and shikakai powder in equal amounts and use them as a shampoo once or twice a week. You can add 1/4 teaspoon of lemon juice and the powder to enhance the cleansing effect of this mixture.
As a paste with other ingredients
Alternatively, you can make a paste of henna and shikakai powder in equal amounts (twice as much of each) and use it on your hair once every week or two weeks until you get satisfactory results in thickness and growth in your hair. You can also add a few drops of essential oils such as lavender or rosemary if you add fragrance.
What Precautions Should be Taken?
Shikakai powder is believed to have blood purifying properties and consequently helps in reducing the chances of hair fall due to clogged pores. However, since it imparts a yellowish color, it is not recommended to use it on blonde or grey hair as it will turn them yellow.
It should be noted that shikakai powder can have a drying effect on the hair. It works best in combination with other natural ingredients such as henna, amla, and Brahmi for maximum benefits to your hair.
Is shikakai powder bad for hair?
No. Shikakai powder is considered one of the best Ayurvedic remedies for hair fall and graying of hair. It is available as a readymade shampoo or as an ingredient in most shampoos. If you are using it as a shampoo, make sure to follow up with a deep conditioning treatment.
What can I mix with shikakai powder for hair growth?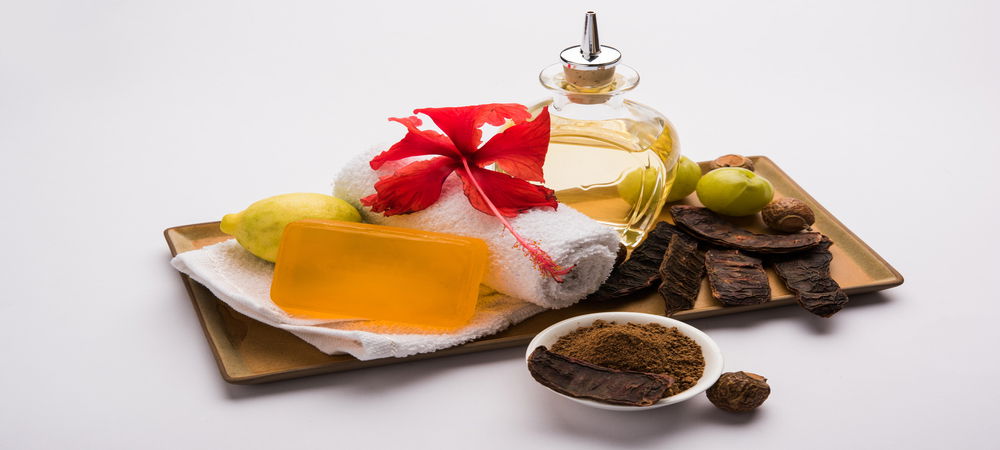 To make a paste, you can mix this powder with several hair oils such as amla oil, Brahmi oil, or even curd. It can be applied topically on the scalp for faster results, especially in alopecia areata.
Shikakai powder is also an ingredient in shampoos that are now easily available online or in natural food stores.
Many shampoos that contain this powder as the main ingredient will show you results within a few weeks and can be used regularly to maintain healthy and strong hair.
Other Tips:
The best time to wash your hair with Shikakai powder is an hour or two before going to bed. When your hair follicles are most open and can absorb all the ingredients of this mixture, it will naturally rejuvenate your hair overnight.
Shikakai powder can be combined with other elements such as henna, Brahmi, amla, etc., for better results.
Shikakai powder can also be combined with shampoo for a deep cleansing treatment.
What about the color of Shikakai Powder? Does it permanently change my hair color?
No. Once you stop using the shikakai powder, your hair will gradually return to its original color and texture.
Is there any side effect of Shikakai powder?
No. A shikakai hair mask will not damage your hair and has no side effects at all, though it is always advisable to do a patch test before using any new product on your hair.
Shikakai powder does not contain chemicals that may cause long-term side effects on your hair and is perfectly safe to use. It has been used as an ingredient in various Ayurvedic preparations for centuries, and those remedies have no side effects on the hair.
Is Shikakai powder good for dandruff?
Yes, some studies prove shikakai powder can reduce dandruff, give you shiny and lustrous hair, and reduce certain scalp inflammation types.
Does Shikakai powder help with hair growth? Can I use it for my eyelashes?
Shikakai powder is widely used in many natural remedies to stimulate hair growth. It works by nourishing the roots of your hair and giving it the nutrients that are essential for healthy hair.
You can also use shikakai powder to enhance the length of your eyelashes by applying a mixture of castor oil, shikakai powder, coconut oil, and kajal on your lashes every night before going to bed for about 3-4 weeks.
Can shikakai cause hair fall?
Shikakai powder is not known to cause hair fall, and there is no proof of shikakai causing hair loss even among people who have used it for since long.
You can also use this powder as a dry shampoo between washes, making your hair look great and reducing the chances of hair fall due to clogged hair follicles.
Conclusion
Shikakai powder is very mild and does not affect the pH level of your hair or scalp. It can be used daily to reduce dandruff, enhance hair growth and nourish your roots to give you long thick, lustrous hair. It works well with other shampoos, but it is mostly used as a natural dry shampoo. This powder is available online or in most Ayurvedic stores, and you can buy the readymade shampoos that contain this powder as their main ingredient or make your hair mask with this powder for best results.
Shikakai hair mask is also used extensively to treat alopecia areata, an autoimmune disease that leads to hair loss. This mask can be applied topically on the bald patches on your scalp, and it will not only nourish your hair follicles but also treat alopecia areata by fighting the root cause of the problem.